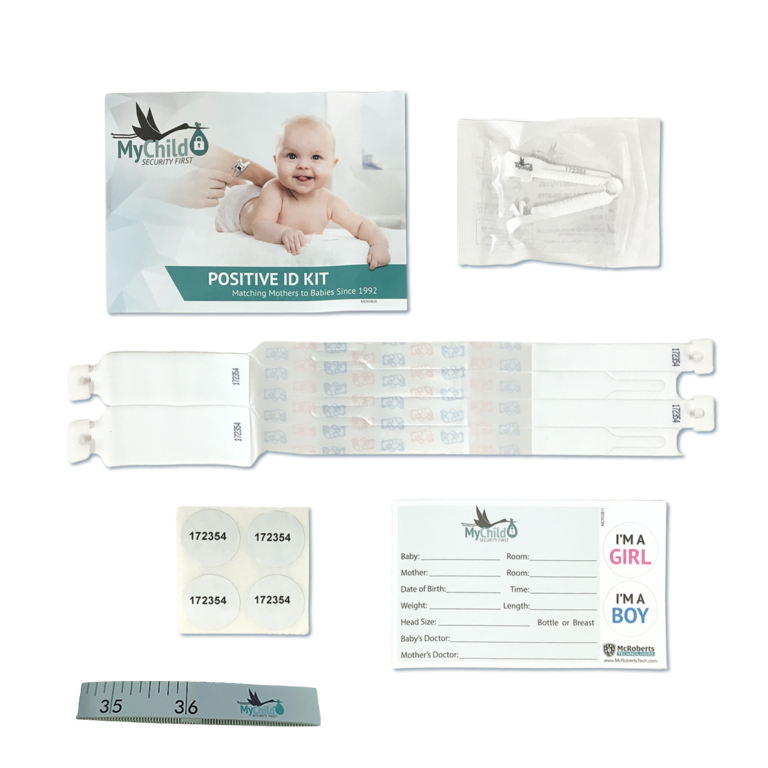 MyChild Cut-Bands (50)
Proprietary to McRoberts Technologies, the cut-band features a very soft and flexible material on the inside that goes against the patient's skin and a conductive material on the outside that forms a circuit when pulled through the teeth on the cut-band tag. Excess length can be trimmed. The band is one-way adjustable to enable tightening should an infant patient lose weight after birth.
The only way to remove a cut-band tag from a patient is to cut the band. Doing so interrupts the circuit and triggers an alarm in MyChild or WanderWatch.
One size – 11″