The path to upgrade your MyChild infant and pediatric security system has never been easier or more affordable. MyChild6 users are loving the new MyChild6 graphical user interface and patient functions. IT people are loving that it's browser-based. On-site servers and dedicated consoles are not required!
Here is why you should consider upgrading to MyChild6:
1. Brower-based allows mobile device use, e.g. tablets and cell phones.
2. Database server can be onsite, VM or in the cloud.
3. Updated and simple-to-use "Card Style" Graphical User Interface.
4. Dashboard provides critical data at a glance.
5. System self-calculates how many tags you need based on history.
6. Resource Center contains training materials.
7. Door ByPass function with self-check-in automation.
8. Detailed, customized reports with optional auto-emailing.
9. System alarms auto-email to McRoberts Tech Support.
10. Supports cut-band tags with tamper alarms as well as tummy tags.
11. Supports simple-to-install, plug-in McRoberts Wireless Receivers for real-time locating of patients.
12. Software subscription includes updates.


Please contact us to see if MyChild6 can benefit you!
Sales@McRobertsTech.com
1-800-776-7328 Select 4.
McRoberts Technologies launches most advanced infant security system in hospitals
McRoberts Technologies launches most advanced infant security system in hospitals
MIAMI, FL – McRoberts Technologies has introduced MyChild6, a browser-based infant security system that protects babies in hospitals and provides automated monitoring, alerting and analysis for clinical and security staff.
A small lightweight tag is applied to each infant. The tag emits radio signals continually. These signals are picked up by wireless receivers which pass along tag status and tag location to the server over any standard Wi-Fi network. MyChild6 is an affordable upgrade for e hospitals of any size due to the cloud implementation, inexpensive wall socket plug-in receivers and compatibility with the hospital's existing Wi-Fi infrastructure.
With the server able to be hosted locally or on the cloud, MyChild6 enables operations from any networked computer, laptop, tablet, or phone. The graphical user interface is simple, modern, and intuitive. Patient alarms show their location graphically on a floorplan. Locating patients on demand is also a function.
Automatic features include self-calculating how many tags are needed based on birth census over the last three months, recognizing patients when they are transferred from one unit to another when they reach their destination unit, self-accepting alarms when conditions warrant, and sending system alarms to McRoberts Technologies for immediate action. Another available feature is automatic perimeter door locking and elevator disabling when a tagged patient approaches.
"We are dedicated to ensuring that MyChild6 provides the highest level of security and delivers the latest in mobile flexibility and user interface design," said Meredith McRoberts, CEO of McRoberts Technologies. "MyChild6 is also the most cost-effective option for hospitals of every size, due to the flexible infrastructure which is compatible with what is currently in place."
Nevada Regional Medical Hospital in Missouri was an early adopter of MyChild6. A labor and delivery nurse there, Ruth Purchase, RN, said, "MyChild6 is a big improvement over what we were using before. The graphical user interface is so easy to use and intuitive."
The McRoberts Technologies platform is common to and supports other McRoberts Technologies' applications. StaffWatch™ manages staff duress security alerting; AssetWatch™ manages the utilization of critical assets; and WanderWatch™ protects people from leaving a managed-care or senior facility. These applications use the same receivers. The cost of adding these applications is just the cost of software and tags.
For more information about MyChild6, email Sales@McRobertsTech.com or call 1-800-776-7328.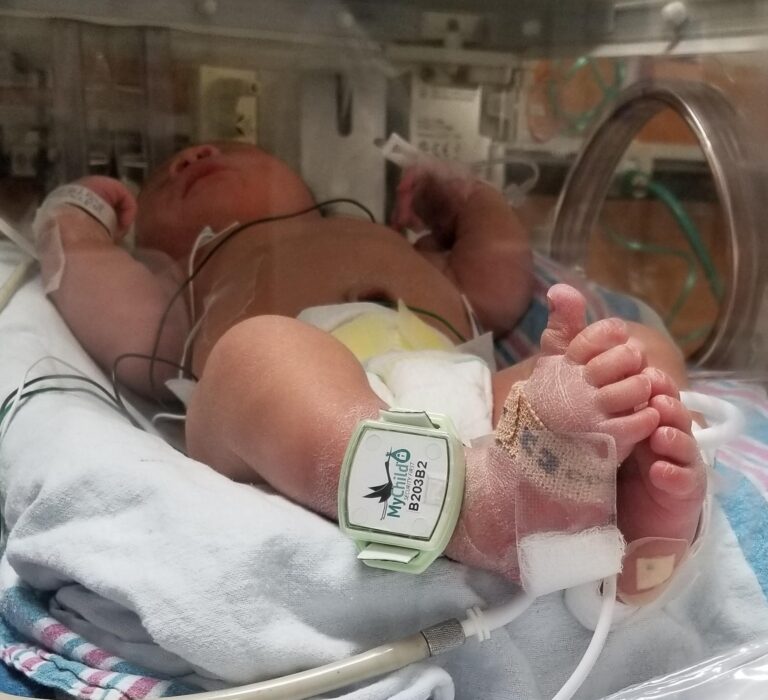 McRoberts Technologies is an innovator in providing critical, risk-specific, life-safety technologies to select vertical industries worldwide. The oldest name in security in America, McRoberts can be relied upon for customer-focus, creativity, innovation, capability, and integrity.
For more information visit mcrobertstech.com.
Happy Thanksgiving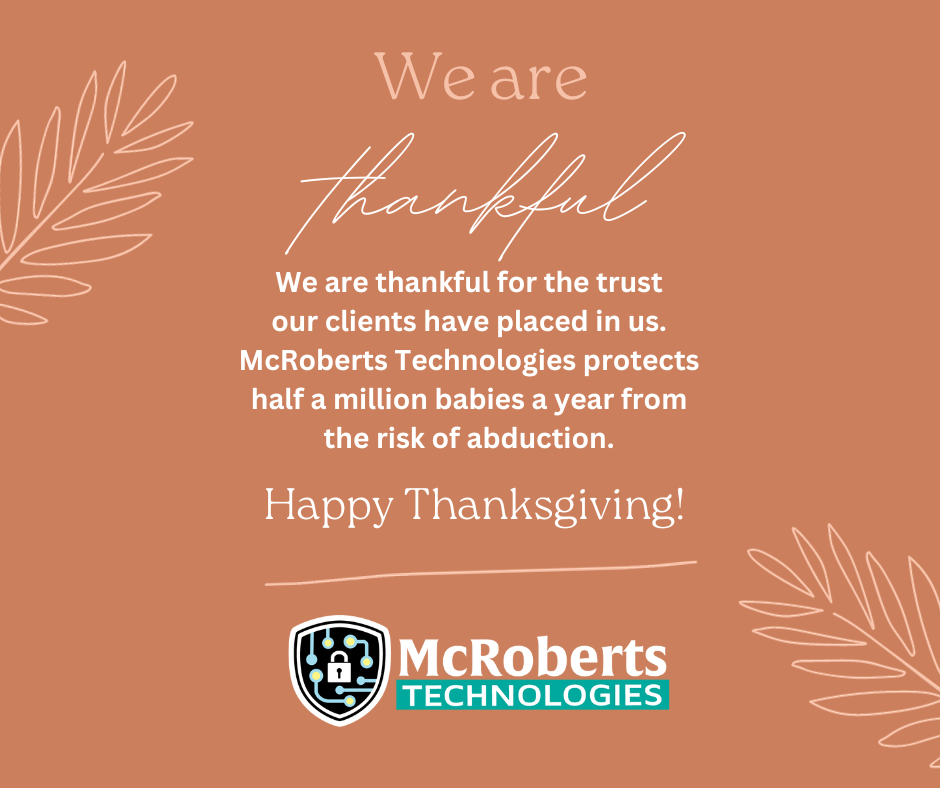 Celebrating Perinatal Nurses Week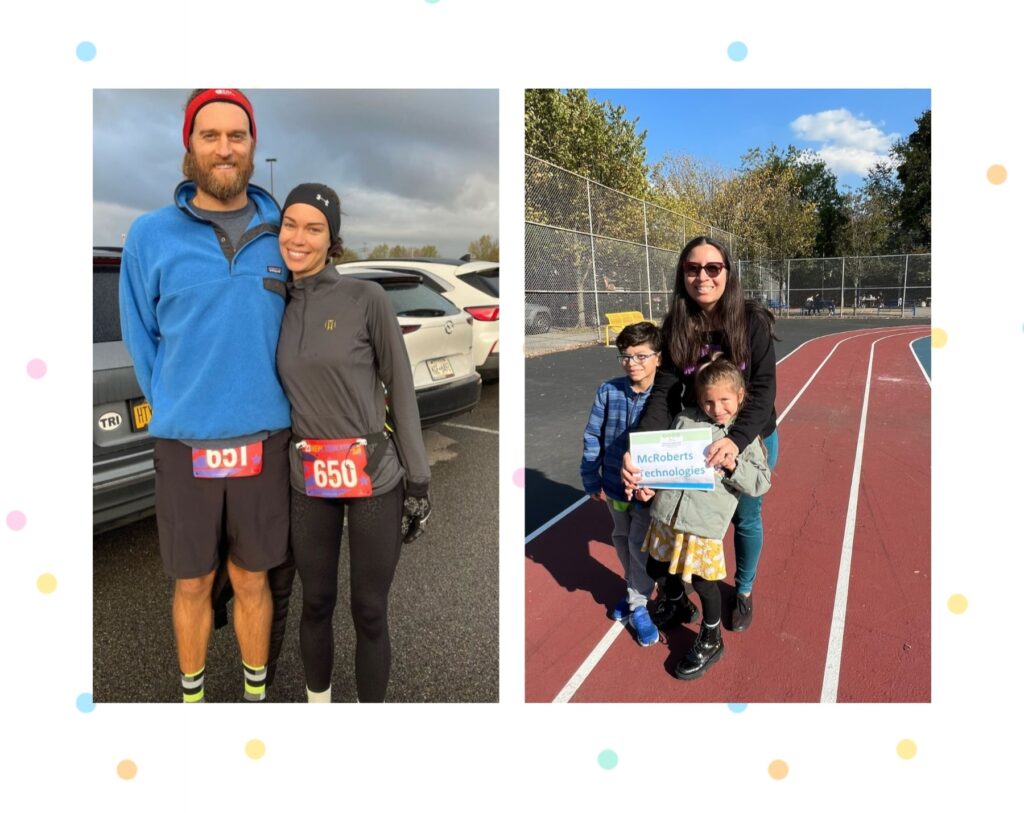 Healthcare Security and Safety Officer Appreciation Day